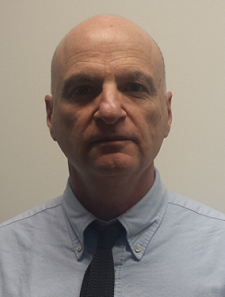 Prof. Gad Frankel
SUMMARY
---
Professor Gad Frankel graduated from the Hebrew University of Jerusalem in 1982 with BSc in biology. In 1998 Gad received his PhD in genetics and did his postdoctoral training first at Stanford University and then at Imperial College. In 1998 he was appointed lecturer at Imperial College and in 2000 and 2002 was promoted to Reader and Professor, respectively. He was also a member of Honorary Faculty at the Wellcome Trust Sanger Institute from 2001 until October 2015.

RESEARCH INTERESTS
---
Professor Frankel's work focused on mechanisms of bacterial colonisation and infection, with particular interest in biology of bacterial proteins that allow take over of a host cell (translocated bacterial effectors). He collaborated with Gordon Dougan for many years and was affiliated with the Microbial pathogenesis group.
Professor Frankel has also worked with the Wellcome Trust Sanger Institute from 2001 until October 2015, initially on bacterial genome projects (including enteropathogenic E. coli, Citrobacter rodentium, Legionella pneumophila and Salmonella species) and then on on host-pathogen interaction. He heads a multidisciplinary research group that studies host-pathogen interaction. The remit of these studies ranges from the atomic resolution of virulence factors to in vivo imaging of infection in real time.
ACHIEVEMENTS
---
Professor Frankel is currently the chair on the peer review panel for the Joint rogramme Initiative on Antimicrobial Resistance (JPIAMR) and a panel meeber of UK-China AMR Partnership Intiative.

He was also on the Medical Research Council (MRC) Infection and Immunity Board and was also a Honorary Faculty for The Wellcome Trust Sanger Institute from 2011-2015. He has been a Recipient for the Royal Society International Collaboration Award for Research Professors and the Recipient of a Wellcome Trust Investigator Award for years up till 2021.

He is also a Recipient of two MRC programme grants and has supervised 29 PhD students (with students currently in training).
Back to top